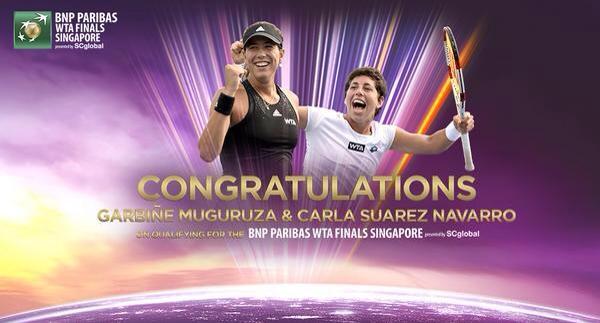 Nuestra jugadora Carla Suárez Navarro, formando pareja con Garbiñe Muguruza, se ha clasificado para disputar el Master de dobles en Shanghai, que sólo lo juegan las 8 mejores parejas del mundo.
Han debutado este año 2014 como pareja y han conseguido clasificarse en este Master gracias a situarse en la séptima posición del ranking WTA de dobles. Gran final de temporada para ambas.
Muchas felicidades y suerte en el Master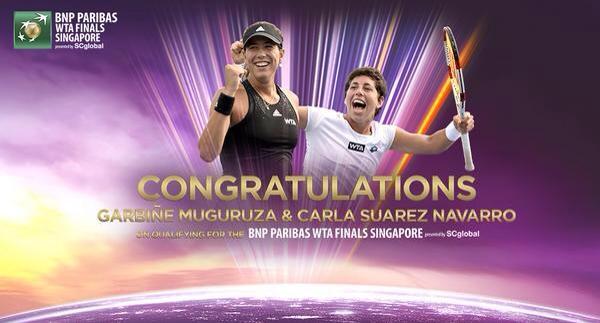 Our player Carla Suarez Navarro, playing with Garbiñe Muguruza, has qualified to compete in the Shanghai Masters doubles that is played only by the 8 best partners in the world.
They have debuted this year 2014 as double partners and they have get into the Master because they are seeded number 7 in WTA double ranking. Great final for an excellent season.
Congratulations and good luck in the Master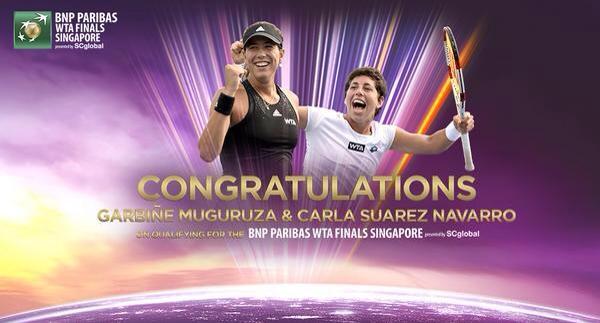 La nostra jugadora Carla Suarez Navarro, formant parella amb Garbiñe Muguruza, s'ha classificat per disputar el Màster de dobles a Xangai, que només el juguen les 8 millors parelles del món.
Han debutat aquest any 2014 com a parella i han aconseguit classificar-se en aquest màster gràcies a situar-se en la setena posició del rànquing WTA de dobles. Gran final de temporada per a ambdues.
Moltes felicitats i sort en el Màster