Nuestro jugador Oriol Roca consigue el título del ITF Future F9 de Antalya (Turquia), al vencer en la Final al jugador brasileño y segundo cabeza de serie del campeonato, José Pereira por 75 76 y avanza al TOP-250 del ranking mundial de la ATP.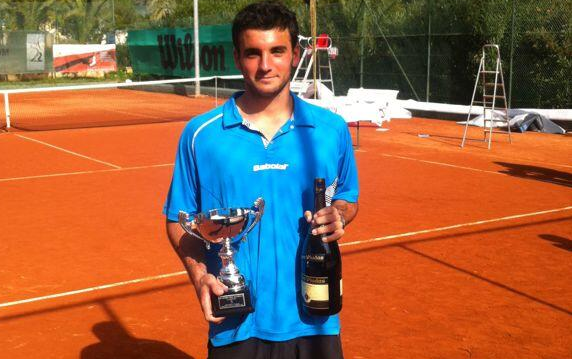 Our player Oriol Roca gets the title of ITF Future F9 Antalya (Turkey ), winning in the Final the Brazilian player and second seed in the tournament, José Pereira for 75 76 and advances to the TOP – 250 of the ATP world rankings .
El nostre jugador Oriol Roca aconsegueix el títol de l'ITF Future F9 d'Antalya ( Turquia ) , en vèncer a la Final al jugador brasiler i segon cap de sèrie del campionat , José Pereira per 75 76 i avança al TOP – 250 del rànquing mundial de l'ATP.